Supporters of the Peoples Democratic Party (PDP) in Edo state have taken to the streets of Benin city, the state capital, to protest against the outcome of the just-concluded governorship election.
The Independent National Electoral Commission (INEC), had declared Mr Godwin Obaseki of the All Progressives Congress, winner of the polls, beating PDP candidate, Mr Osagie Ize-iyamu, to second place.
A large crowd of PDP supporters, led by Mr Ize-iyamu gathered at the party's secretariat in Benin City from where they marched through major roads to call attention to what they called a rigged poll.
The protesters marched through the streets, holding placards with various
inscriptions such as "INEC is biased not independent" among others.
This comes barely 24 hours after the presentation of Obaseki's certificate of return by INEC.
The PDP party leaders told supporters that they would do everything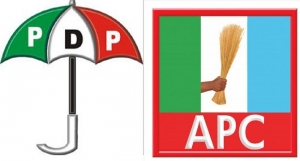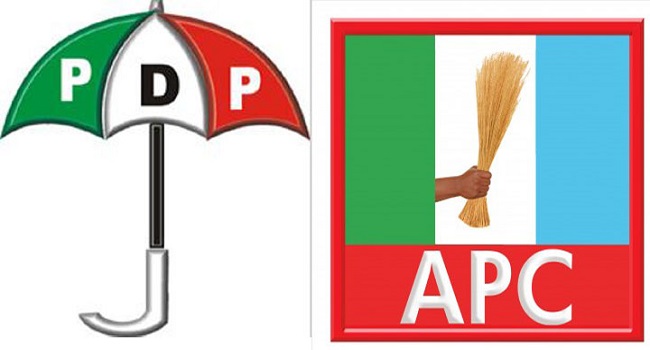 within the law to ensure the announced result is upturned.
There was an initial call by the PDP national caucus on all members of the party nationwide, and in Edo State in particular, to remain calm despite what they regarded as a "daylight robbery".
The party encouraged its members to endure any victimization that may come as a result of the APC winning the election.
The PDP has now insisted that it "did not lose the Gubernatorial Election in Edo State" and would ensure it reclaims its "stolen mandate".
The party added: "We cannot be described as 'bad losers'. We were robbed by very shameless election riggers."
This was in response to Edo APC Chairman, Anselm Ojezua, who described PDP's rejection of the election results as "an act of a bad loser", owing to the fact that the entire process of the election had been described as peaceful by different bodies.
Meanwhile, Mr Obaseki, while speaking at the presentation of his certificate of return, stated that his victory was proof that "professionalism also pays in politics"
He has maintained that he remained committed to fulfilling his campaign promises, deepening democracy and building a people-oriented economy within the next four years.