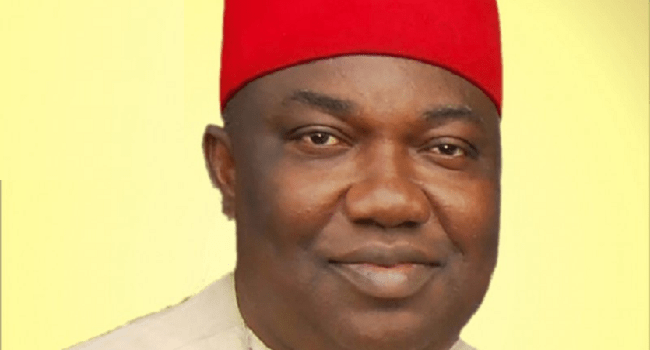 The new Governor of Enugu State, Honourable Ifeanyi Ugwuanyi, has assured the people of the state of continued hope, peace and development.
This is in addition to his promise to continue with the legacies of his predecessor, Sullivan Chime, and his road map for transforming the state.
The Governor made the declaration at his swearing-in as the governor of Enugu State at Dr. Michael Okpara Square, in the state.
Before Ugwuanyi was sworn in, Mr Chime had formally handed over the consolidated transition report and a copy of the constitution of the Federal Republic of Nigeria.
In his valedictory speech, the out-going Governor, Sullivan Chime, expresses gratitude to the people of Enugu State for their support and collaboration, enjoining them to support the incoming administration.
He said God had given the people a capable leader, assuring residents of the state that the new Governor would deliver good governance.