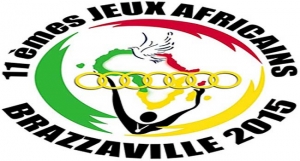 The National U-23 team, Dream Team six, will face Defending Champions, Ghana, Senegal and Egypt in the Group B of the football events at the All Africa Games (AAG) in September.
Host country, Congo will face Sudan, Bukina Faso and Zimbabwe in the Group A.
The games will be played between September 3 and September 18 and only the top two will advance to the semi-final.
The draw ceremony was said to have taken place on Thursday morning at the CAF headquarters in Cairo, Egypt.
General Secretary of CAF, Hicham El Amrani, was in charge of the draw and was assisted by Tarig Atta, Deputy General Secretary of the Sudan Football Association.
The last time the Dream Team won a medal in the football events at the AAG was in 2003 when the team won silver at the games in Abuja.
In a related development, the Super Falcons will face host Congo, Tanzania and Cote d' Ivoire in Group A of the women's football event of the AAG.
Defending Champions, Cameroon will play in Group B that also includes South Africa, Ghana and Egypt.
The Super Falcons won the gold in the women's event in 2003 and 2007, while it failed to qualifier for the last edition in Mozambique.
The team will begin their campaign against Congo in September.