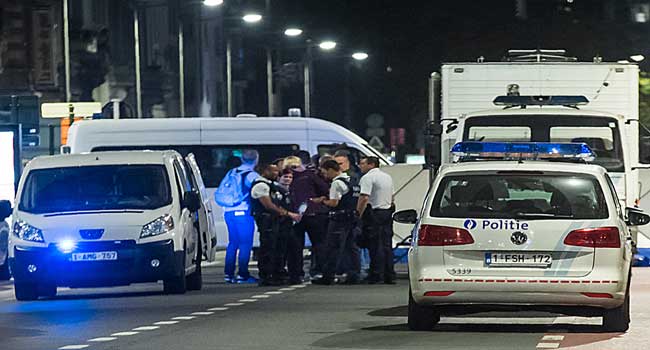 A knifeman who attacked two soldiers in Brussels on Friday has been shot dead, federal prosecutors told AFP.
"We believe that it is a terrorist attack," said a prosecutors' office spokeswoman, who added the attacker "is dead."
The assailant "yelled twice 'Allahu akbar' (God is greatest) while attacking the soldiers" in the Belgian capital, she said. Soldiers then opened fire on the man.
One of the two soldiers targeted was "slightly" wounded, according to federal prosecutors, who have opened a terror probe.
The attack took place around 8:00 pm (1800 GMT) on a street in central Brussels.
AFP