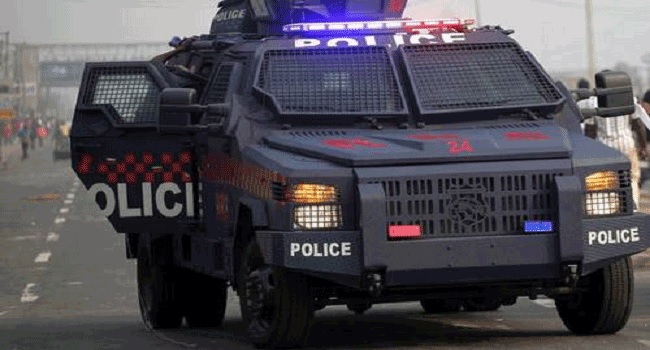 As part of its renewed onslaught against criminals in Ogun state, south-west Nigeria, the Ogun State Police Command has arrested about 30 suspected criminals across the state, including a four-man gang of armed bandits which specialise in snatching vehicles in the state and neighboring states.
Parading the suspects at the state headquarters of the Police Force, the Police Public Relations Officer (PPRO), Mr Muyiwa Adejobi said the arrest was made possible with useful information from members of the general public.
Among the arrested suspects are 16 suspected cultists and armed robbers.
The items recovered from them included guns, flat screen TV, arms and ammunition, ten vehicles and fabricated master keys being used by the suspects.
The PPRO informed the public that the command would not relent on the latest determination to reduce crime and criminal tendencies to the barest minimum in the state.
The suspects confessed to the crime as a 34-year-old car dealer claimed to buy the cars between 200,000 and 250,000 naira.
The command has however appealed to members of the general public whose car were stolen to approach the command with prove of evidence and claim their vehicles.