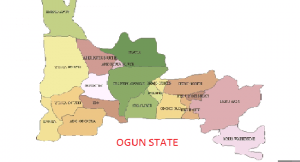 The Ogun state government has commenced enlightenment campaign and free vaccination for dogs across the three senatorial districts of the state to create the necessary awareness among dog owners.
The state Commissioner for Agriculture, Mrs Adepeju Adebajo, at a press conference in Abeokuta, the state capital, said this was part of efforts to ensure good health for the general public by raising the required awareness.
"Rabies is an acute viral disease of the nervous system of mammals that is caused by a virus, it is a deadly disease for which there is no cure.
"Rabies is usually transmitted through the bite of rabid dogs.
"In human beings, this disease is typically characterised by increased salivation, abnormal behaviour, and eventual paralysis.
"It is on record that many people who are exposed to rabies do not seek medical treatment, simply because they are not even aware of the risk of contracting this disease or because they live in rural areas that are too far away from health centres that are able to provide post-exposure prophylaxis," she added.
According to the World Health Organization, 55,000 human lives are being lost annually as a result of human rabies transmitted through infected dogs.
The commencement of the new anti-rabies vaccination, is however expected to contribute to reducing these figures as soon as possible.