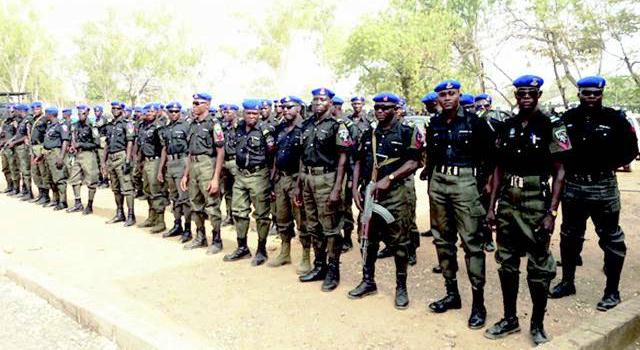 A corporal of the Mobile Police Force, who was attached to the Special Task Force in Plateau State, Damadu Bzibu has been dismissed by the Nigeria Police for raping a four-year old girl.
Plateau State Police Commissioner, Chris Olakpe, during the quarterly press briefing on the activities of the command, disclosed that after the orderly room trial of the accused, Bzibu was dismissed and handed over to the criminal investigation department for further prosecution in the court.
Prior to this revelation, Bzibu's identity was concealed, following the allegation of sexual abuse of a minor, which reportedly occurred in Barkin Ladi Local Government Area of Plateau State, last month.
Briefing journalists on the achievement of the command during the first quarter of the year, commissioner Olakpe explained that the Nigeria Police will not tolerate indiscipline or acts capable of bringing the police into disrepute.
According to him, the security personnel attached to his command were able to apprehend some criminals involved in various crimes across the state ranging from car theft, criminal conspiracy and culpable homicide, as well as armed robbery and cow theft with some dangerous weapons recovered from the suspects.
On Bzibu's sexual abuse against a four year old girl, one of the concerned organisations, the Child Protection Network (CPN), represented by Tony Obemeasor, has written a petition for the transfer of the child defilement case to the Ministry of Justice in Plateau State for prosecution.