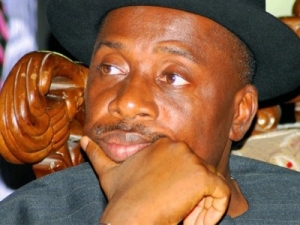 Men and women under the aegis of Wakirike in Port Harcourt have staged a protest and threatened to make Rivers State ungovernable if Governor Chibuike Amaechi continues to make what they called insulting statements about the Presidency.
The group also accused the Governor of wasting a whooping sum of 19 billion naira to organise an APC rally.
A PDP lawmaker of the Rivers State House of Assembly told journalists on behalf of the protesters that they would no longer tolerate unguarded statements by the Governor.
However, the Chief of Staff and Political Adviser to the Rivers State Governor, Tony Okocha, has called on security agencies to investigate the threat of making the state ungovernable by the persons.
"All these allegations by these group of persons are borne out of political desperation and have no truth in them.  The office of the President is a public office and is subject to criticisms by the Governor on behalf of Rivers people and that is not tantamount to insulting the President.
"Governor Amaechi remains a disciplined man and will never be involved in the release of prisoners," he said.
As the political tension in the State increases ahead of the 2015 elections, politicians have been advised to avoid making statements capable of jeopardizing the democratic process.