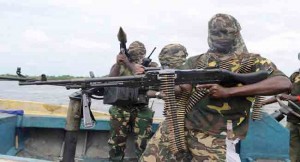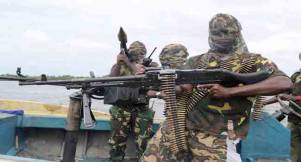 Reports say suspected militants have blown up an oil pipeline operated by Shell around the village of Odimodi in Delta State.
This attack comes as the Federal Government confirmed that it is holding talks with representatives of various militant groups in the Niger Delta, aimed at resolving the agitations of marginalisation and environmental degradation of the area.
According to some residents who spoke with Reuters, the latest explosion at the Trans Ramos pipeline occurred early on Sunday morning, shaking nearby homes and creating a "ball of fire".
In a statement obtained by Reuters, shell says it is "investigating the reported incident", adding that the Trans Ramos pipeline (TRP) transports oil to Forcados terminal and has been shut since the leak on the Forcados export line in February.
Nigeria's crude oil production has been cut to less than two million barrels per day as a result of the continued attacks, especially by the Niger Delta Avengers, which claimed it is not part of the dialogue with the Federal Government.