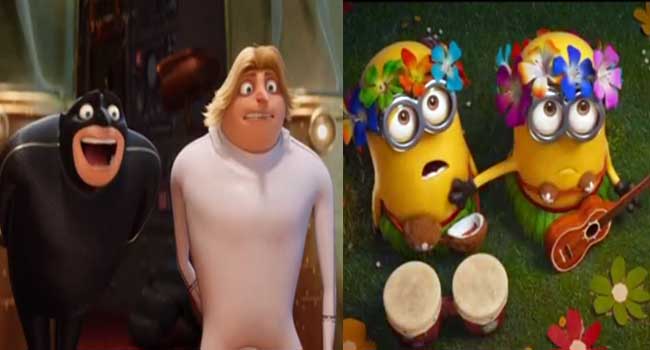 "Despicable Me 3", the third in Universal's franchise featuring the lovable Minions, looks set to top the US box office over Independence Day weekend with an estimated total of $89 million, according to online box office site boxofficepro.
Coming in second place is Edgar Wright's "Baby Driver". The Sony film, which has received glowing reviews and stars Ansel Elgort and Jon Hamm, follows a getaway driver involved in a heist. It's expected to take in $20 million.
Paramount's "Transformers: The Last Knight" falls from the number one spot to number 3 with an estimated $17.8 million in takings over the weekend.
"Wonder Woman" is expected to continue her draw at the box office and is expected to take in a further $16.2 million while "Cars 3" looks set to take the fifth place with an estimated $13.5 million.
The other major release this weekend, Warner Bros' "The House" is estimated to take in $10 million. However, scathing reviews released on Friday (June 30) could damage the predicted takings.