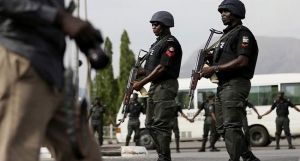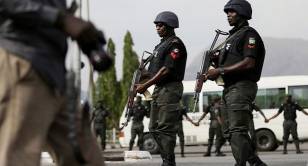 A missing two-year-old boy has been found by the Ogun State Police Command at the Redeemed Camp along the Lagos/ Ibadan Expressway.
The boy was paraded before journalists on Thursday at the Police headquarters in Ogun State, South-West Nigeria.
The command's Public Relations Officer, Muyiwa Adejobi, said the boy, was found on Saturday at the Redeemed Camp.
He then appealed to parents/guardians of the boy to come forward to claim him.
A 20-month-old baby had earlier been reportedly stolen in Akorede Estate of Abeokuta North LGA, during his niece's naming ceremony on Sunday.
The 26-year-old mother of the toddler, Elizabeth Ogundele, said she was assisting her brother's wife in preparation for the ceremony when she noticed her son was missing.