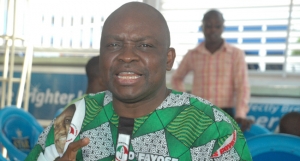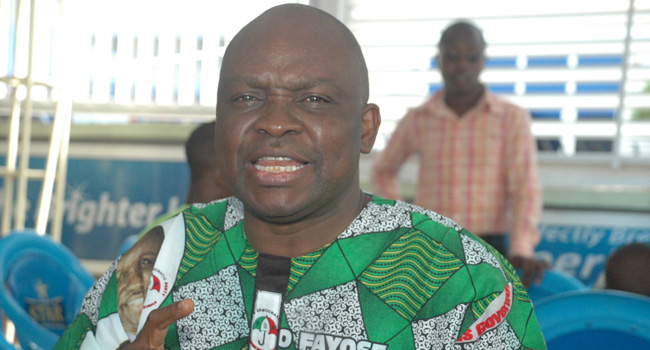 Ekiti State Governor, Ayodele Fayose, has asked the people of Ekiti to support any Ekiti nominee at the federal level, irrespective of political affiliations.
The Governor made the statement on Tuesday as the ministerial nominees were screened in Abuja, one of which is the former Governor of the state, Dr. Kayode Fayemi.
Governor Fayose, during his state monthly broadcast, said that support for an Ekiti nominee irrespective of who it might be, was important for the development and unity of the state.
Dr. Kayode Fayemi and Dr. Ogbonnaya Onu were screened alongside a former senator representing Akwa Ibom South Constituency, Udoma Udoh Udoma and former chairman of the Peoples Democratic Party (PDP), Chief Audu Ogbeh at the Senate on Tuesday.
The Senate asked the former governors of Ekiti and Abia states to take a bow and go after answering questions in defence of their nomination as ministers.