The Minister of Foreign Affairs, Ambassador Olugbenga Ashiru has stated that Nigeria has not received any communication on the plan by the British government to introduce £3,000 (about N750,000) fee as visa bond from visitors from Nigeria.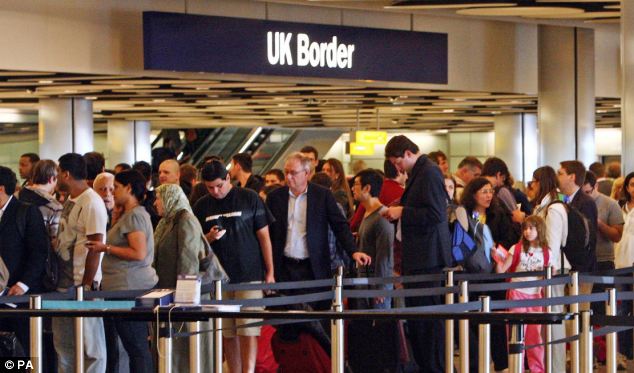 The Sunday Times of London reported that the Conservative government is planning to implement a pilot scheme that would target visitors from Nigeria, Bangladesh, Sri Lanka, Ghana, Pakistan and India from November. The countries are considered as high risk of immigration abuse in the United Kingdom.
The Minister, who spoke at a news conference in Abuja on Monday, assured that when received, the proposed visa policy will be carefully studied to protect the interest of Nigerian citizens.
"Really, we have received no official communication from the U.K. government," he said.
"When we receive communication from them, we will study whatever proposal they are trying to do but I can assure all Nigerians that President Jonathan's government will defend the interest of Nigerians by whatever means it can.''
Uk's Home Secretary; Theresa May said the David Cameron administration is serious about cutting immigration and abuses of the system.
Visitors from 18 years of age and over would be compelled to hand over £3,000 from November for a six-month visit visa.
They will forfeit the money if they overstay in Britain after their visa has expired.
9000 Nigerians in Prisons Abroad
Beside the visa issue, the Minister expressed concern about the number of Nigerians in foreign prisons, many of whom, he noted, are on death row in Asia and pacific countries.
He said over 9000 Nigerians are currently serving prisons term abroad, with the largest number of 752 in the UK.
"Most of the remaining prisoners are concentrated in the Asia – Pacific region and a good number of them are on death row" he stated.
He however said that the Ministry of Foreign Affairs has entered transfer agreement with some of these countries.
"We are concluding Prisoners' Transfer Agreement (PTA) with all those countries, such as United Kingdom, Thailand, Japan, China, Indonesia, Switzerland, South Africa, Mozambique, Angola and Hong Kong, so that we can bring home these Nigerians to complete their prison terms.
"I wish to seize this opportunity to appeal to members of different groups; the media, civil societies, religious groups, traditional rulers, etc, to join hands in the education of our youths in an enlightenment campaign against trafficking in drugs, in particular, and other social vices in general.
"This assignment should not be left alone to Governments at different levels to handle.''
The Minister also revealed that Nigeria has acquired a total of N8billion foreign direct investment in 2012 following its bilateral ties with other countries.