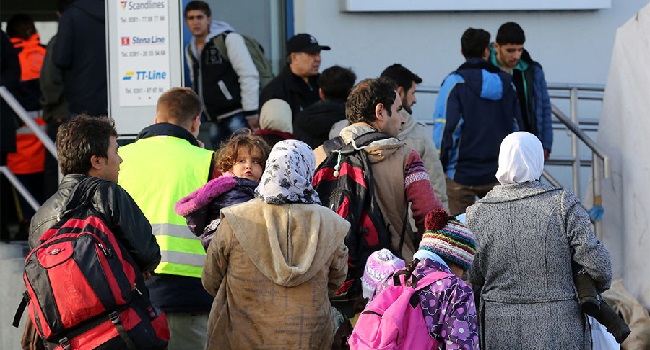 The UN Refugee Agency says the number of people displaced by conflict is at the highest level.
It estimated that at least 65.3m people were either refugees, asylum seekers or internally displaced at the end of 2015.The Agency explained that the number represented one in every 113 people on the planet.
The agency says, this number represents one in every 113 people on the planet.
The UN Refugee Chief, Mr Flippo Gandi also said a worrying "climate of xenophobia" had taken hold in Europe as it struggles to cope with the migrant crisis.
The influx of people, the biggest since world war two, has led to greater support for far-right groups and controversial anti-immigration policies.
In its annual report marking World Refugee Day, the UN said it was the first time the number of refugees worldwide had passed the 60m mark.
The Agency explained that over half of the total comes from just three countries: Syria, Afghanistan and Somalia.
Grandi also stated that it was unfortunate that decisions taken last year by the European Union to better handle the influx "were not implemented".