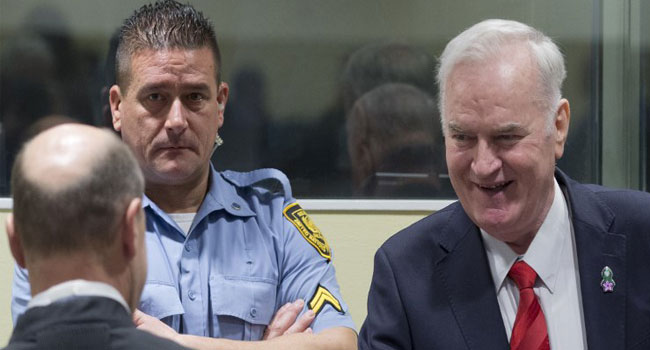 "Today justice has been replaced by war propaganda," Darko Mladic said.
United Nation judges earlier today, November 22 sentenced former Bosnian Serbian commander Ratko Mladic to life imprisonment after finding him guilty of genocide and war crimes in the brutal Balkans conflicts over two decades ago.
The trial of the man dubbed "The Butcher of Bosnia" was the last before the International Criminal Tribunal for the former Yugoslavia (ICTY) and comes as the court prepares to close its doors next month.
AFP