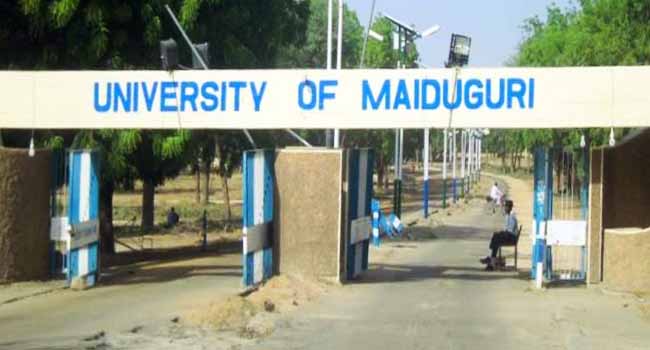 Three female students caught up in an inferno at a female hostel of the University of Maiduguri (UNIMAID) have been hospitalized. 
The incident, which was confirmed by the university's Director of Public Relations, Prof. Danjuma Gambo, happened on Saturday morning, the second time the school has experienced a fire outbreak in two weeks.
The inferno broke out from a stove at about 7:10 a.m at the Murtala female hostel when an occupant was cooking.
The incident caused panic and fear in the hostel as the mostly half-clad students trooped out of the hostel calling for help.
Men of the university's Fire Service Unit responded and put out the fire and also rescued those trapped.
"Preliminary investigation has revealed that a kerosene explosion, as a result of suspected adulteration, was responsible for the fire," Gambo stated.
"This unfortunate incident is regrettable, especially in view of recent efforts by management to enforce fire safety regulations in student hostels."
The Deputy Vice-Chancellor (Admin) of the school also led a management team consisting of the Dean of Student Affairs and students' union officials to where the survivors were evacuated to.
One of the students reportedly expressed worry about an examination.
"The happiest thing is she spoke to us; when I got close, she was even telling me that she is actually concerned about her examinations tomorrow so I told her we are first concerned about her condition; the three of them shouldn't worry," the Dean of Student Affairs, Prof A. M. Gimba, said.
Some students who live on campus said the hike in the price of cooking gas made them go back to their kerosene stoves.
A similar incident happened in another female hostel known as Aisha Buhari Hostel on October 21st, 2021. The fire had also started when a student was cooking.