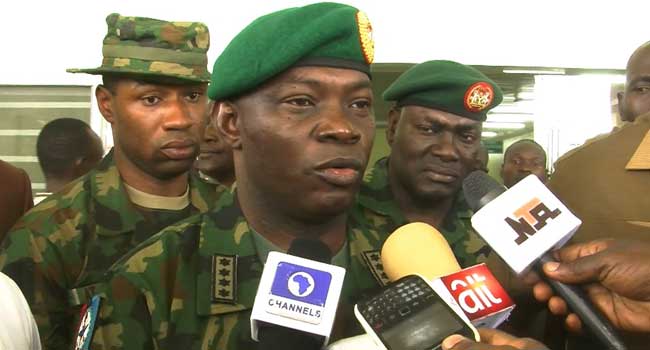 The Chief of Defence Staff, General Gabriel Olonisakin, has called for a better synergy between the military and the media in the interest of national security.
General Olonisakin made the appeal on Thursday in Abuja while giving a speech on "constructive reportage as an important ingredient for national security and integration".
He advocated more cordial relationship between the military and the media, as a panacea to building the bridge between the civilian populace and the military to strengthen national security.
The Defence Chief said that although the military and the media play different roles and may see things differently, all parties must be responsive to the overriding task of nation building and security.
He also touched on the ongoing war against terror in northeast Nigeria, which he said is being won, but requires more commitment from all Nigerians.
The Minister of Defence, Mr Mansur Dan-Ali, who was represented by the Permanent Secretary of the Ministry, Mr Danjuma Sheni, also solicited for increased support for the military from the civil populace.