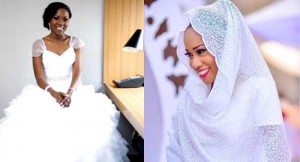 The choice of outfit for the groom and a wedding dress for bride is an important decision.
You want to make a choice that will give that aura of specialty on your special day.
Asides checking out venues, sending invites and making the cake and bouquet, having that perfect wedding ceremony requires more meticulous planning with key decisions to make.

Choosing a wedding dress  appears almost impossible at times, with questions over colour combination, design, shape and size.
Nigeria's top fashion designer, Lanre Da Silva-Ajayi, brings in some expert tips.
Variety of designs come into focus, from victorian, to cosmopolitan, conservative, angelic, sultry and many others.