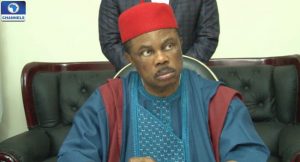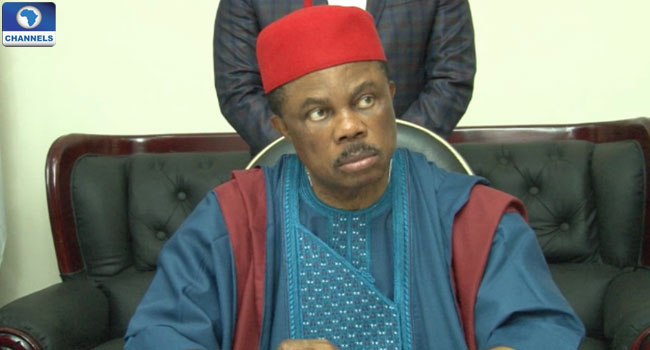 Governor Willie Obiano of Anambra state says his administration is committed to supporting manufacturers in the state to flourish and have their businesses expanded in spite of the current economic recession.
The Governor disclosed this during an interactive meeting with members of the Manufacturers Association of Nigeria (MAN) and the three branches of the Chambers of Commerce in the state at the Governor's Lodge, Amawbia.
The Governor stated that the manufacturers and importers are the key drivers of the economy because their activities create employment and generate money in the economic system.
He expressed regret over the present economic recession and how it has taken its toll on the private sector. The meeting was to identify those problems and see how both the state and federal government can ensure that businesses remain viable.
He intimated them that the Vice President would be visiting the state soon and he plans to identify the challenges facing the manufacturers, articulate them and present them to the Vice President when he visits.
He added that his meeting with the businessmen ahead of this visit would ensure that they speak with one voice on what areas the federal government will intervene as the Vice President plans to also meet with the business community.
Present at the meeting, were some members of the state executive council, and over 60 members of the business community.
The state's Commissioner for Finance and Development Partners, Mr Ifeatu Onejeme, said that the Obiano administration has distinguished itself in matters concerning the welfare of every organization in the state through genuine commitment to addressing challenges bordering on the well-being of the people.
He also noted that the economic and business policies of the present government will have far reaching positive impact on the economy of the state in future.
In their various remarks, the industrialists noted high cost and scarcity of raw materials which leads to poor production, high dollar exchange rate, and epileptic power supply as major challenges.
One of the leaders of the association, Mr Paul Okonkwo, identified the dredging of the River Niger and compensation to the industrialists for the 2012 flood that destroyed a lot of factories at the Industrial Layout as great steps in the right direction.
He recalled that the past government of former President Jonathan raised up to 56 million naira for them but more needs to be done.
The industrialists also urged the federal government to create a window for subsidized exchange rate for the business class as that is a more urgent need.