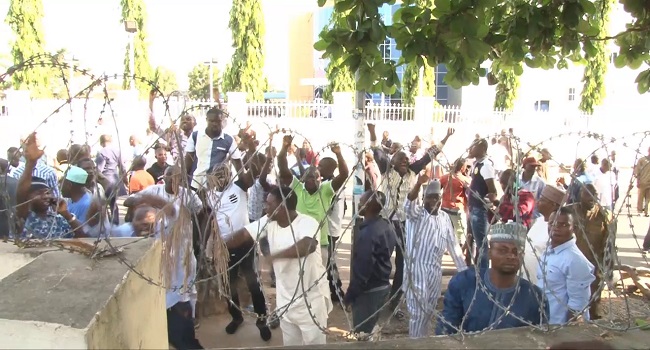 The Ebira Renaissance Group (ERG) in conjunction with Ebira Youth Congress (EYC) have called for a judicial settlement to the governorship tussle in Kogi State.
They disclosed that the death of late Abubakar Audu has created a vacuum many interested groups are jostling to fill, adding that the ERG and EYC have taken exception to the ethnic dimension which the present political logjam has taken in the state.
The groups, in a joint press conference in Lokoja on Monday, said that the trend, if not curtailed on time, would lead to anarchy.
They sued for peace, urging the three ethnic groups in the state to sheath their swords.
The spokesperson of the group, Joseph Suleiman, urged the judiciary to quickly move in and give judicial settlement to the issue at hand to forestall ethnic bloodbath.
The groups, while pleading for all the tribes in Kogi State to be patient with one another pending when the issue would be given a legal settlement, endorsed Yahaya Bello as the replacement for the late Abubakar Audu.