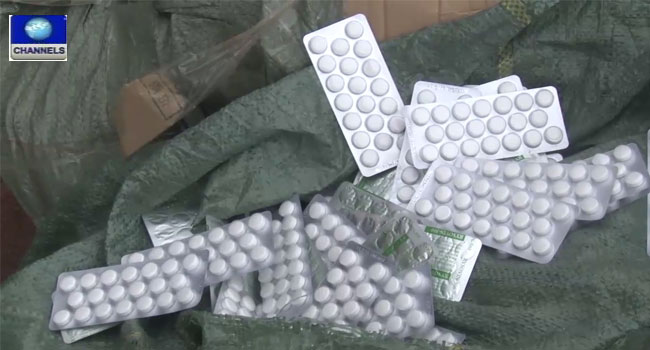 The National Agency for Food and Drug Administration and Control (NAFDAC), has destroyed expired and counterfeit medicines and other regulated products which it says is worth over 70 million naira.
At a press briefing before the destruction exercise in Abuja, the Acting Director-General of the agency, Mrs Yetunde Oni told journalists that NAFDAC is winning the war against counterfeiting in Nigeria.
"Today, we witness the destruction of various categories of regulated products as one of the strategies employed by NAFDAC to prevent the circulation of fake, counterfeit medicines and unwholesome regulated products.
"These products are worth over 75 million naira. We must stress that some of these products were voluntarily submitted to NAFDAC by various governmental and non-governmental organizations whilst others were mopped up from open market via enforcement activities and surveillance system of NAFDAC," she said.
She however explained that the agency is in the process of reviewing its laws to enable it perform optimally.
"Permit me to state here that our laws are being reviewed to make the business of counterfeiting no longer business as usual and very unattractive to those people who engage in wanting to kill innocent citizens all because of business.
"We are optimistic that in the near future we would have nothing to destroy as we work toward ensuring availability of good, quality, safe and affordable medicines and wholesome regulated products to the Nigerian populace."