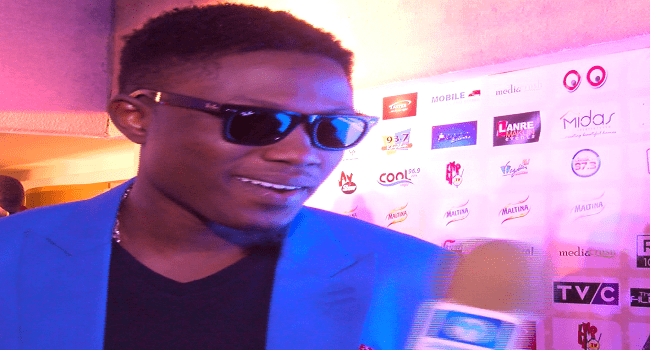 Nigerian rapper, Vector has said he has no plans to have collaborations with artistes outside Africa for now as he plans to tidy up first.
In a recent chat with Entertainment News on Channels Television, Vector commented on the recent increase in America/Nigeria music collaborations and said "I've had my moments with international collaborations in Jamaica, Miami, ATL and parts of New York. I've had that buzz and mention over there.
"However, Nigeria is big enough.
"At this point, I think I should tidy my house first," he said and added that Nigeria and Africa come first.
Vector's track, 'King Kong' has also been gaining a lot of traction with a remix featuring artistes including Reminisce, Sarkodie, Phyno on the way.
Also, Vector disclosed that his 'Lafiaji' album is on the way.
"The art with this album is pretty much going back to the place of birth. I was born on Lagos Island and I grew up around Lafiaji.
"It's high time I made a track or album dedicated to the place I grew up, so it will have plenty Lafiaji kind of lifestyle."
Asked about his relationship with music label YSG, Vector said: "The new movement is GRAP", adding that "YSG is still very good" and "we would still work together".
However, the Shiga rapper made it clear he was operating solo at the moment and that fans should expect Nigerian music that would compete internationally from him.
"This year, it's just basically me bringing the world and Nigeria together with music," he said, noting that Nigerian music can compete anywhere in the world whilst still being Nigerian.