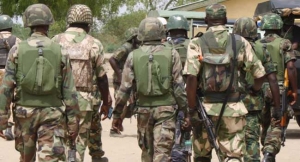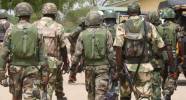 The Jamatu Nasril Islam (JNI) led by the Sultan of Sokoto, Saad Abubakar, has cautioned the military against the excessive use of force against unarmed members of the public in order to avoid colossal loss of lives and property.
This is in reaction to the bloody clash between members of the Islamic Movement of Nigeria and soldiers that left scores of people dead in Zaria, Kaduna State.
In a statement issued on Wednesday by its Secretary General, Dr Khalid Abubakar, the group emphasised that the clash was avoidable if the army had applied the internationally established convention of rules of engagement in dealing with the situation, rather than using excessive force that led to loss of lives and property.
JNI called on the Federal Government to investigate the remote and immediate cause of the clash.
According to the group, investigating the cause of the unfortunate incident and apportioning blames where necessary, would forestall a re-occurrence of such in the future.
While describing the dispute between the Shiites and the Nigerian Army as unfortunate, the group noted that the incident had created apprehension and pandemonium in Kaduna State.
The JNI said: "After following the events as they unfolded, we reiterate, in line with our previous related releases that life is sacred and must be treated as such. And, restraint should always be exercised in the course of discharging one's civil, official and or religious duties".
"It is against this background that JNI commiserates with the people of Zazzau over the unfortunate incident and call on all and sundry to take time and ponder over the many overwhelming challenges within the context of fairness and objectivity. We believe that it is high time all Nigerians come together, think together and take positive steps towards salvaging the quandary of insecurity in our dear country."
"We must all view the insecurity quagmire as a challenge to all Nigerians, regardless of any parochial consideration. Similarly, members of the public should always recognize and operate within the ambit of law and order as provided by the laws of the land as well as our religious texts. In the same vein, the JNI implores the media to be wary of sensational reportage that is capable of plunging the nation into yet another avoidable crisis, (may Allah forbid, Amin).
"Furthermore, JNI commends the Federal Government for instituting a fact finding delegation, under the leadership of the Minister of Interior, for an on the spot assessment, it also implores the Government to institute an enquiry into the Zaria upheaval, to unravel its remote and immediate causes, so as to forestall future occurrence," JNI said in the statement.