Jonathan, Mark Others Pay Tribute To Achebe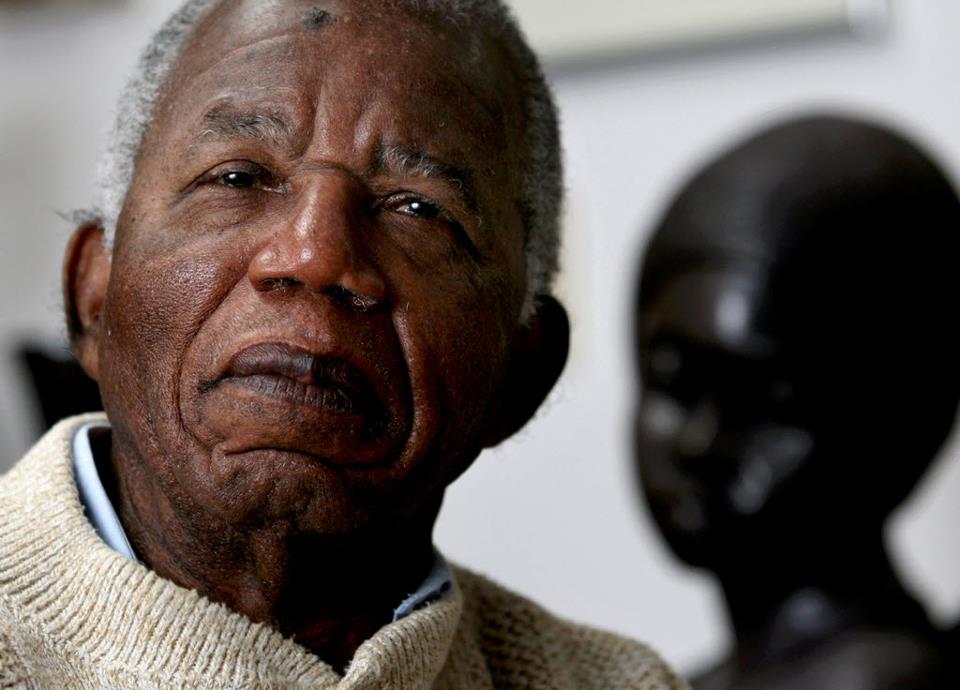 Nigerians have been reacting to the death of the literary giant, Prof Chinua Achebe. Authors, Lawmakers and state governors from across the country top the list of those that have eulogised the literary sage.
Joining President Goodluck Jonathan to mourn the foremost writer and author of the classic novel, Things Fall Apart, is Senate President, Senator David Mark and his deputy, Senator Ike Ikwerenmadu.
In Senator Mark's words "Late Achebe was a patriotic Nigeria who used his literary prowess to seek a better society for our nation. We shall all miss him".
Senator Ekweremadu describes Achebe's death as the "exit of a literary iroko".
State Governors of Lagos, Imo, Ogun and Kwara as well as the northern governors' forum have also paid tribute to the late social critic.
Governor Babatunde Fashola expressed grief and described Achebe's passage as a great loss to the literary world.
His Imo state counterpart, Rochas Okorocha, while commiserating with the Achebe family, asked the federal government to immortalise the late literary icon.
Gov Abdulfatah Ahmed of Kwara state says works of Achebe's through different genres has helped in reshaping the world's perception of Africa.
Governor Ibikunle Amosun of Ogun state challenged Nigeria's new generation writers to imbibe the qualities of the erudite scholar.
Also, the northern states governor's forum led by Niger state's Governor Muazu Aliyu, wants the federal government to honour the memory of Prof Achebe to inspire the younger generations.
Human rights lawyer, Mr Bamidele Aturu, who described Achebe as a forthright and courageous man, said:"The younger generation has a lot to learn from Achebe's courage and convictions.
"He was a voice against corruption, mediocrity and ignorance and expresses his opinion no matter whose ox is gored," he said.
Literary and arts scholars and practitioners have also reacted to the death of whom some of them learnt their skills from while others say Nigeria has to learn from.
Achebe's most famous book, "Things Fall Apart", has been translated into over 50 languages and is rated among the best in the world.
Achebe, an indigene of Ogidi, a village in Anambra, was born on Nov.16, 1930.
Chinua Achebe, who has been called the father of modern African literature published five novels, as well as collections of essays, poems, short stories, and a memoir about his experiences during Nigeria's 1967-1970 civil war.
NOVELS:
Things Fall Apart (1958)
No Longer At Ease (1960)
Arrow of God (1964)
A Man of the People (1966)
Anthills of the Savannah (1987)
SHORT STORIES:
The Sacrificial Egg and Other Short Stories (1962)
Girls at War and Other Stories (1972)
African Short Stories (1985)
Heinemann Book of Contemporary African Short Stories (1992)
The Voter (1994)
POETRY:
Beware, Soul Brother (1972)
Christmas in Biafra and Other Poems (1973)
Don't Let Him Die: An Anthology of Memorial Poems for Christopher Okigbo (1978)
Another Africa (1998)
Collected Poems (2005)
ESSAYS:
"Morning Yet on Creation Day" (1975)
"The Trouble With Nigeria" (1983)
"The World of the Ogbanje" (1986)
"Hopes and Impediments" (1988)
"The University and the Leadership Factor in Nigerian Politics" (1988)
"Beyond hunger in Africa: Conventional Wisdom and an African Vision" (1990)
"Home and Exile" (2000)
"The Education of a British-Protected Child" (2009)
"The Igbo and their Perception of God, Human Beings and Creation" (2009)
CHILDREN'S BOOKS:
Chike and the River (1966)
How The Leopard Got His Claws (1973)
The Drum (1977)
The Flute (Fourth Dimension, 1977)
MEMOIR:
"There Was A Country: A Personal History of Biafra" (2012)