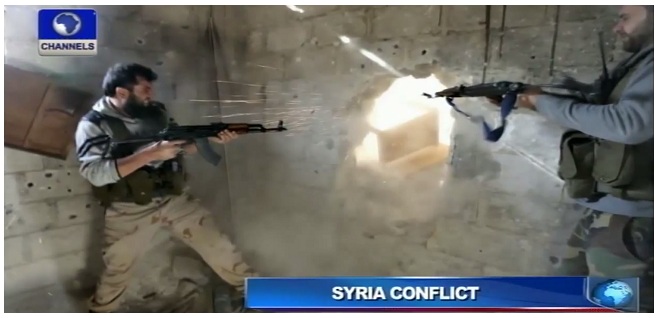 A 31-year-old man from Portsmouth has become the first British person to be convicted of terrorist offences in connection with the conflict in Syria.
Father-of-two Mashudur Choudhury was convicted of engaging in conduct in preparation of terrorist acts.
He had travelled to Syria last October to attend a terrorist training camp and was arrested at Gatwick airport on his return to the UK later that month.
Choudhury had told the court he wanted to emigrate to avoid problems at home.
Prosecutors at the trial at Kingston crown court said Choudhury had wanted to be trained in the use of firearms and intended to pursue a "political, religious or ideological cause".
They said Choudhury had left the UK on October 8, 2013, travelling on a commercial flight to turkey alongside four other men from the Portsmouth area.
He later travelled on to Syria, although prosecutors said it was not known what he had done there.
His conviction will be seen as a victory for the police's counter-terrorism strategy of trying to persuade relatives, friends and associates to come forward if they suspect that an individual is planning to join the fighting in Syria.
Choudhury, dressed in a green polo shirt, did not react as the jury returned a unanimous verdict after four and a half hours of deliberation. The judge, Mr Justice Dodgson, warned him he faced a substantial custodial sentence, and adjourned the case for probation reports. Choudhury will be sentenced on 13 June.
Police sources said they were tipped off from within the Muslim community in Portsmouth that Choudhury and four other men had left for Syria last October. The men allegedly decided to go to training camps after another associate, Iftekhar Jaman, 29, had travelled to fight with the Islamic State of Iraq and Syria (Isis) earlier last year.