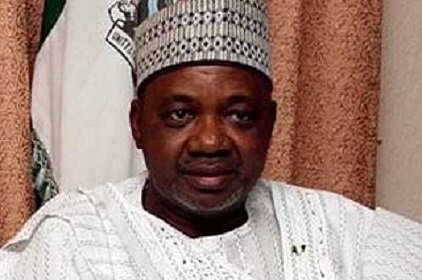 The National Economic Council (NEC) in Nigeria has begun consideration of a proposed 30-year National Integrated Infrastructure Master Plan (NIMP) and directed State Governors to make their input before the final document will be satisfied by the Council.
The NEC Meeting was held on Tuesday at the Presidential Villa and was chaired by Vice-President Namadi Sambo.
At the end of the meeting, the Vice President told reporters that the  National Infrastructural Master Plan( NIMP) (2014 to 2043) was a blueprint for accelerated infrastructure development in Nigeria in the next 30 years based on the need to raise infrastructure stock as a percentage of the Gross Domestic Products (GDP) from current 35 per cent to a minimum of 70 per cent.
The NIMP predominantly identifies the rehabilitation of major cross National transport links (road and rail), improvement of cross modal connectivity links
upgrading of major airports, Improvement of urban transportation, continuation of privatisation and upgrading of power assets and implementation of key gas pipeline infrastructure projects as quick-win projects to be incorporated in annual budgets.
Other aspects that the NIMP will focus on are; the development of staple crop processing zone, expansion of broadband connectivity, the development of Public Health Facilities and Diagnostic Centres, development of priority minerals, including Iron Ore and Coal, upgrading of Primary, Secondary and Tertiary Education Facilities, rehabilitation of Security Facilities And Infrastructure and development of mortgage markets in Nigeria.
The National Planning Minister, Bashir Yuguda, pointed out that in putting the frame work together, the ministry considered states and individual Gross Domestic Products (GDP), population, landmass and resources amongst others.
The NEC commended him for a comprehensive report but directed the National Planning Commission and States Planning, fFnance Ministries to review the document in line with comments and observations from the Governors as well as reflect the actual required funding in view of the value of Nigeria's rebased GDP.
Other dignitaries at the meeting were Governors Gabriel Suswan of Benue State and Ibrahim Dankwambo of Gombe State.