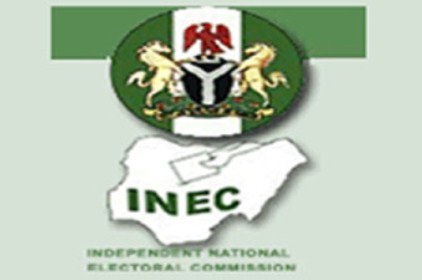 Ahead of the 2015 general elections across the country, the Independent National Electoral Commission (INEC), has warned that no one would be permitted to collect the Permanent Voters' Registration Card (PVC) by proxy.
The Commission's Chairman, Professor Attahiru Jega, represented by the Cross River State Electoral Commissioner, Mike Igini, gave the warning at a 2-day workshop for administrative secretaries and electoral officers cutting across 12 states in the Federation, held in Calabar, Cross River State.
They gathered to be tutored on the process of issuing the Permanent Voters Card, as well as the CVR in a view to achieving successful registration and distribution.
The Cross River State INEC boss averred that, the training aims at strengthening the democratic character of the Nigeria political processes which is the vision of the commission. 
While insisting that all eligible voters would be required to be present at the point of collection and their thumb prints registered to ensure a credible and reliable register of voters, he explained that electorates must provide evidence of personal collection, while participants must ensure that the names of all who collected are written on the Distribution Register (D.R), a control measure that section 16 of the Electoral Act empowers INEC to adopt in issuing of voters cards.
He noted that this was the bedrock of a sustainable democracy.
The Director of United Nations Development Project, Mourtada Deme, represented by Professor Bolade Eyinla, stated that the workshop, which was in collaboration with INEC, seeks to promote sustainable electoral process in Nigeria by engaging the commission to improve its institutional capacity, operational competency and enable her undertake the continuous voters registration and ultimately issue the permanent voters card.
Participants were also advised on the need to safeguard all sensitive materials in their possession and also see to the efficient distribution of the permanent voter's card.
The 2015 general elections is set to witness a huge turnaround from the registration, to voting, through the announcement of results as witnessed in the Governorship election in Ekiti State, which heralded the use of the PVC while terminating the use of Temporal Voters Card (TVC).
The two day workshop is the second phase of a similar one earlier organized by INEC in collaboration with the UNDP-DGD.