Security Consultants Call For Holistic Tackling Of Insecurity
A Security Consultant, Dele Asaju has stressed the need for the Nigerian government to tackle the issue of insecurity holistically, employing both military and political means.
He said the last time Nigeria had to tackle terrorism was during the civil war and after that "they dropped their guns because they didn't have a neigbour next door" which he says is what Nigeria is paying for presently.
Speaking on Nigeria's achievement at 54, he said that President Goodluck Jonathan was trying and had to be optimistic.
"The President should be held accountable from when he became the President of the Federal Republic of Nigeria," he said.
Mr Asaju pointed out that part of why there were still issues of insecurity, was that the military, prior to the handing over to democratically elected leaders, was not intellectually based.
"When you want to recruit into the Nigerian military, you recruit because you belong to a an ethnic group or speak a certain language and this is because the military is not intellectual based," he said.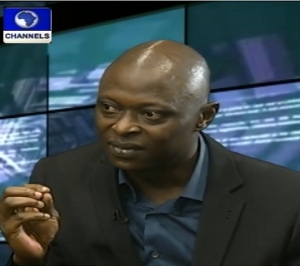 He also noted that before a former President, Olusegun Obasanjo, was sworn in as a democratic president, the military had only northerners, a situation Mr Obasanjo changed by insisting that about a thousand southerners be recruited into the military.
A Retired Army Captain, Umar Aliyu, who was also a guest on a special Channels Television's Independence Day programme said that President Goodluck Jonathan in his Independence Day speech assured Nigerians that terrorism in Nigeria would be curbed and that the President sounded very confident. He, however, stressed that the President could only be as good as his cabinet.
Captain Umar described President Jonathan as a president who is confident and looking to do more for the country.
"The President's confidence is well placed but his body language and the body language of his party PDP don't really blend and there has to be a dual ground."
He insisted that the quality of the Presidents cabinet are the ones behind his success of driving the country . "The President wants to do more but the conditionality of politics is driving him back.
"But on the issue of security, we need to modify our approach to this things as a people going forward. 54 years is a long time.
"I have seen four decades of those 54 years and I can tell you that we have overgrown those clothes and we need to make new ones or at least add some more clothe for allowance," he said.
Captain Aliyu said that the issues of demonstration and protests in different sectors in Nigeria are symptoms and signs that show that there is an anomaly that should be tackled.
He expressed optimism that the military will win the war against insurgents in the north-east, pointing out that they had gained remarkable grounds in the last three weeks.