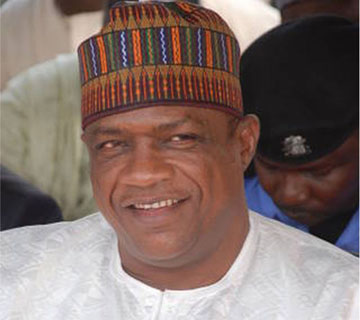 The All Progressives Congress (APC) in Yobe State has endorsed the governor of the state, Ibrahim Gaidam, to contest in the 2015 governorship election for a second term.
The endorsement was made on Saturday at a rally held at the August 27 Stadium in Damaturu, the Yobe State capital, which had a large crowd of supporters of the APC cheering the Governor.
It is a part of the match towards the 2015 general elections, which is already gathering momentum, as aspirants have continued to pick nomination forms from their respective political parties.
At the rally ground, the APC also received thousands of news party members that defected from the Peoples Democratic Party.
Political office holders, national and state legislators, women and youth groups, as well as associations were represented at the rally.
Their messages are summed up in one voice. They are satisfied with achievements of the governor and want him to continue in office.
After various members of the APC gave their endorsement speeches, the Governor was presented with a document containing the signatures of members of the party across the state, and a nomination form purchased by concerned citizens.
He accepted the offer and promises to build on his accomplishments if re-elected.
One of the biggest moments of the event was the reception of top PDP members who decamped to the APC.
The party says it is confident of victory at the 2015 general elections.