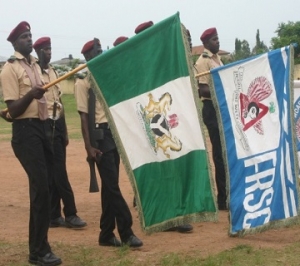 The Corp Marshal of the Federal Road Safety Corp, Mr Boboye Oyeyemi, has challenged officers and men of the corp including staffers of Federal Inland Revenue Service and Boards of Internal Revenue to collectively work towards delivering a more efficient and credible licensing system for Nigeria.
Speaking in Abuja at a meeting organised by the Federal Road Safety Corp for motor licensing authority and sector heads of drivers' license centers, Mr Oyeyemi said that the corp was determined to reduce road traffic fatalities by 50% before the end of 2015.
Also speaking at the occasion, representative of the Federal Inland Revenue Service and Joint Tax Board, Mr Ahmed Jibrin Jibrin, said eliminating drivers' license and number plate racketeering would improve the nation's revenue and that of the states.
Federal Road Safety Corps is the government agency with statutory responsibilities for road safety administration in Nigeria.
Founded in 1988, the Federal Road Safety Corps (FRSC) operates in all Nigerian states as well as the Federal Capital Territory.