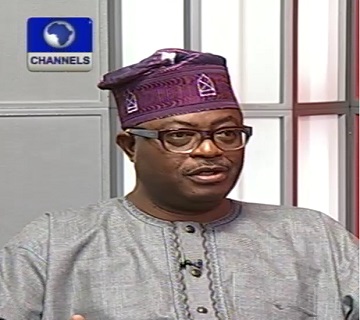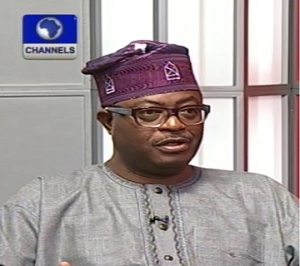 A member of a political party in Nigeria, the All Progressives Congress (APC), Mr Bisi Adegbuyi, has decried the resurgence of stomach infrastructure – giving gifts to electorates to get their votes -, saying it is a danger to Nigeria's democracy.
On Channels Television's programme, Sunrise Daily, on Monday, Mr Adegbuyi insisted that what Nigeria needed now was a change in the political leadership of the nation, which he believed would deepen the democracy and not leaders that would doll out foot materials to electorates for their votes.
"If for any reason, let us try another party which is good for democracy and will deepen our democracy.
"Corruption, impunity, asymmetric political landscape, are the major problems buffeting Nigeria today.
"The type of leaders needed in a country depends on the circumstances prevailing at any particular point in time. A leader should have something to show for it," he said, explaining that the state of things in Nigeria requires that a change should be made.
Recently, there have been visits to past Nigerian leaders by political offices' aspirants and Nigerians have raised issues concerning this visits, stressing that the leader visited only has one vote.
But Mr Adegbuyi believes that the past leaders have influence on the decisions of some electorates and could make them make good choice of leaders that they would get.
"People have the right to visit whoever they want to visit to get the person's endorsement.
"If the intention of the visit is centred on helping rally support for the presidential candidate, the voters will decide.
"Visits to past leaders may assist the electorate make their choice when the time for voting comes," Mr Adegbuyi.
He insisted that the endorsement of a political aspirant mattered a lot, but pointed out that there was the need for the electoral body to ensure that a manifestly free, fair and credible election would be conducted in 2015.