Nigerians With Disabilities Seek Inclusion In Electoral Process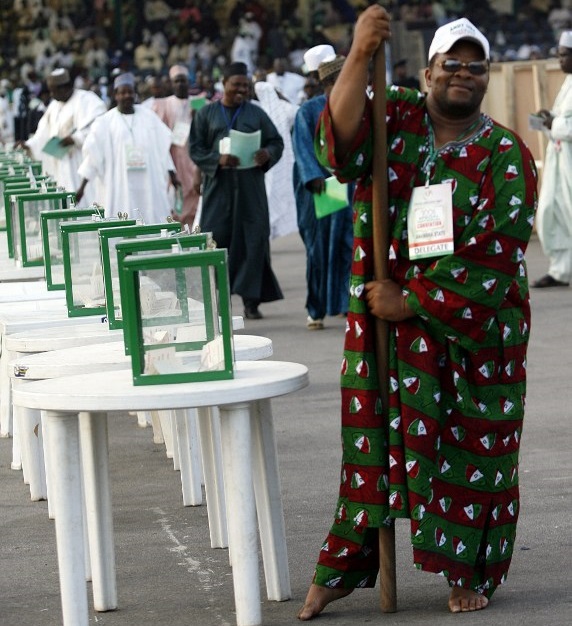 Some Nigerians with disabilities have asked political parties to keep their promises of inclusiveness in the political process before and after the elections.
At a forum organised by the Independent National Electoral Commission (INEC) for political parties and persons with disabilities, participants with disabilities complained that political parties had made promises in the past elections which were forgotten soon after the polls.
However, the Electoral body had promised to ensure that they were not disenfranchised during the polls, with the chairman of INEC saying the electoral body had made adequate arrangements for them to participate.
As part of activities leading to the 2015 general elections, the INEC had been organising forums to sensitise Nigerians on the polls.
This time it was a meeting between political parties and persons with disabilities to discuss their participation in political activities.
Political parties, one after the other reeled out laudable programmes, indicating how had carried persons with disabilities along.
The National Chairman of the Progressive Peoples Alliance, peter ameh and a representative of the chairman of the All Progressives Congress, Danimoh Salihu, were some of the persons that spoke to the persons with disabilities at the  meeting.
For the persons with disabilities, all seem to be talk and no action. They said it was a normal tactics employed by political parties during elections and would be forgotten after the polls.
The N
ational President of National Union of Persons with Disabilities, Nasir Argungu and  the N
ational President, Joint National Union of Persons with Disabilities, Ekaette Umoh, emphasised the need for the political parties to keep their promises after they had been elected into offices, saying they would hold the politicians and INEC to their words, with the hope that it would be matched with actions.
It is expected that the meeting would ensure that Nigerians with disabilities are not disenfranchised in next month's polls and subsequent elections.