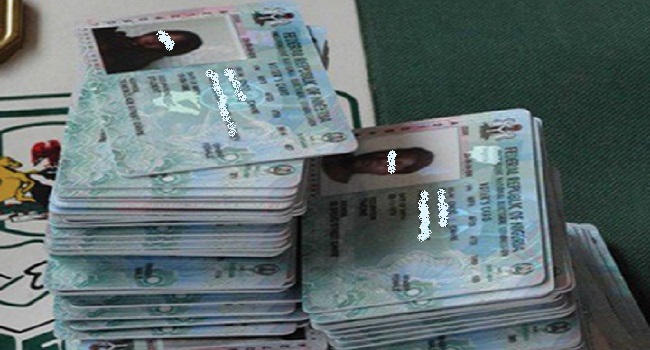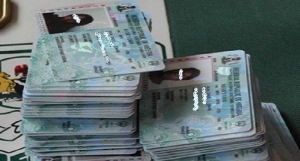 The Independent National Electoral Commission in Nigeria has recorded 80 per cent distribution of the Permanent Voter Cards (PVC) in Yobe State, one of the volatile states in the north-eastern part of the oil rich nation.
The spokesman for the commission, in Yobe State, Bagudu Nma, said, "so far 80 per cent of registered voters have collected their voter cards, as centres have been open for collection across the 17 Local Government Areas of the state".
On the Internally Displaced Persons (IDP's) as a result of the prevailing Boko Haram insurgency in the state, Mr Nma said two camps had been opened for the two affected Local Government Councils of Gujba and Gulani.
He said Gujba voters would cast their votes in Damaturu, the state capital while electorates in Gulani would exercise their franchise in neighbouring Fika.
In the state capital, registered voters queued in their numbers to collect their voter cards, with the complain that the commission was grossly under staff as they hardly distribute the cards effectively.
They called for employment of more staff if the deadline of February 8 must be met.
The staff responsible for the PVC distribution in Damaturu are grossly inadequate, as sourcing and issuing of cards to the rightful owners take too much time.
A staff ought to be charged with the responsibility of attending to a ward. But as it is at the venue, the limited number will hardly beat the deadline.
"We have spent over three hours here and we are yet to be attended to. They are too slow in the distribution because they are few. A staff supposed to attend to a ward but that is not the case," one of the electorates waiting to get his card said.
Meanwhile, trainings for electoral supervisors and officers have commenced across the state.
A visit to the venue of the training revealed that participants are being tutored on electoral proceedings, as they relate to modern times.
Similarly, a one-day voter awareness campaign on voter education had also been organised in the state.
Mr Hassan Garba, who is a resource person at the training, said the turnouts had been generally impressive. He said that the participants would be equipped with the required knowledge of electoral innovations.
A participant at the training, Mr Salisu Garba, said the training would avail them the opportunity to know more about the new innovations concerning the card readers which would tackle the issue of multiple voting recorded in the past.