Female Suicide Bomber Attacks Local Market In Yobe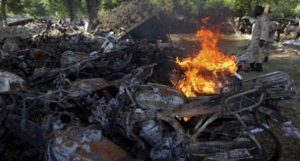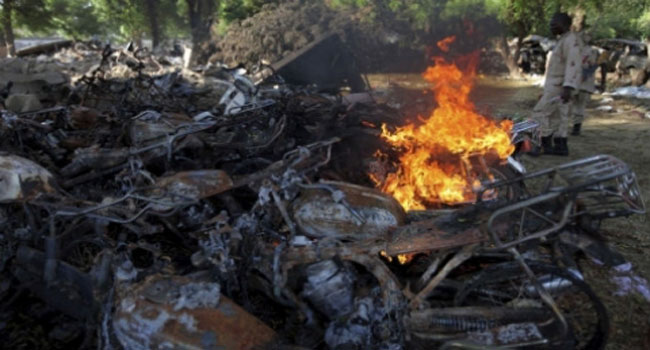 A female suicide bomber on Tuesday detonate her Improvised Explosive Devices in Nannawaji village of Gujba Local Government Area of Yobe State in north-east Nigeria, killing scores of people and injuring 26 others.
Witnesses said those injured in the suicide bomb attack had been taken to the Damaturu specialist's hospital for treatment.
An eyewitness, who accompanied the victims to the hospital in Damaturu, Mallam Adamu, told Channels Television that the suicide bomber attacked the market around 10: 30 in the morning.
He claimed many people were killed but could not give the figure. "The market was in disarray after the attack," he said.
Mallam Ademu, however, stated that 26 victims had been taken to the Damaturu Specialists Hospital for treatment.
Security forces are yet to confirm the attack but the Medical Director of the hospital, Dr Garba Fika, told Channels Television that 26 patients had been brought to the hospital and were being treated.
He said three patients had been taken to the theatre for various operations.
Dr Fika stated that three or four others may be referred to either Federal Medical Centre in Nguru, Azare in Bauchi State or the Aminu Kano Hospital in Kano.
No group has claimed responsibility for the attack that bears the semblance of previous attacks by the Boko Haram terrorist group.
Today's suicide bomb attack is the first major attack in Yobe State since the commencement of the Ramadan fast which is in its sixth day.