Former Imo Governor, Ohakim Gets Bail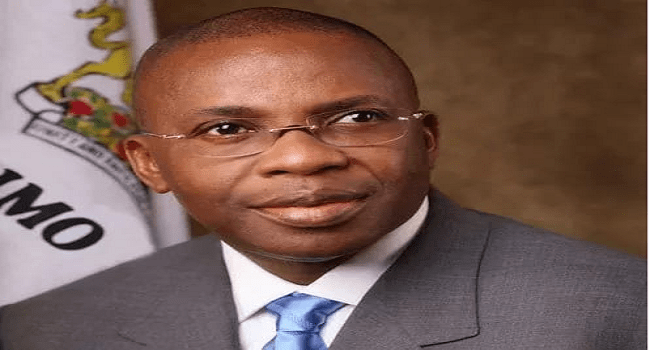 A Federal High Court in Abuja has granted bail to a former governor of Imo State, Mr Ikedi Ohakim, who is standing trial on charges of corruption, abuse of office and money laundering.
This came one day after he was remanded in the custody of the EFCC.
Justice Adeniyi Ademola released the former governor on bail on the condition that he will provide one surety in the sum of 270 million naira and who must be a resident of the Federal Capital Territory and also own a property in the nation's capital.
He, however, said that the surety can in the alternative swear to an affidavit of means which must be verified by the Deputy Chief Registrar of the Federal High Court in Abuja.
He also ordered the former governor to deposit his passport and all travel documents with the court.
Mr Ohakim, who pleaded not guilty to the 3-count charge of corruption, abuse of office and money laundering was surrounded by his lawyers and family members as he appeared in court
In his application for bail, Mr Ohakim, through his counsel, submitted that the offence for which he is standing trial is a bailable offence and since the prosecution has concluded investigation, there is no reason to keep him in custody.
He urged the court to grant him bail in the most liberal terms.
In his ruling, Justice Adeniyi Ademola said that the court exercised its discretion in favour of the accused because the offences for which he is standing trial are bailable and an accused person is presumed innocent until proven guilty.