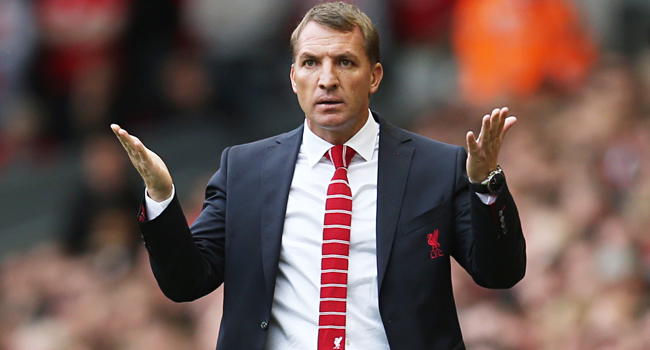 Liverpool Manager, Brendan Rodgers is optimistic that the new players signed by the club will help the team compete for major titles this season despite the record sale of Raheem Sterling.
The club have already signed Adam Lallana and are on the verge of adding Aston Villa top hit man Christian Benteke to their line up.
Rodgers believes Sterling's move will not affect the team and described the 20-year-old as a talented footballer.
Aston villa striker Christian Benteke has been strongly linked with a move to Liverpool, who now have money in their pocket following the sale of Sterling to Manchester City in a deal worth up to 49 million pounds.
The Reds are closing in on Benteke who has a 32.5 million pound buyout clause in his contract.
However Aston Villa manager, Tim Sherwood reiterated the club's stance that he would not be leaving unless the clause was activated.