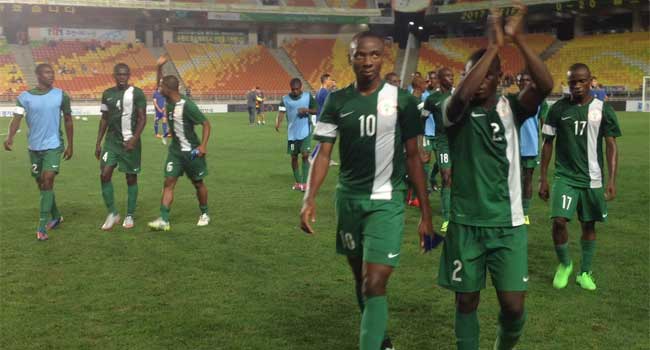 The Golden Eaglets of Nigeria have defeated the Brazilian Under-17 3-0 in their quarter final match on Sunday.
The Brazilians started as the brighter side but once the Eaglets settled, the momentum switched in their favour.
Victor Osimeh put the Eaglets ahead in the 29th minute and it took less than a minute for Kingsley Dogo Michael to double the lead.
With two goals within a minute, the Eaglets were able to play some good football and in the process damaging their opponents' confidence.
Udochukwu Anumudu made it 3-0 in the 34th minute to complete a dream first half that saw them scoring three goals in the space of five minutes.
The Brazilians fought hard in the second half for a possible comeback but all efforts were futile as the Nigerian boys remained well organised.
The four-time world champions will play the winners of Monday's quarterfinal between Mexico and Ecuador for a place in the championship final in Chile.
The semi-final will be at Concepcion on Thursday.