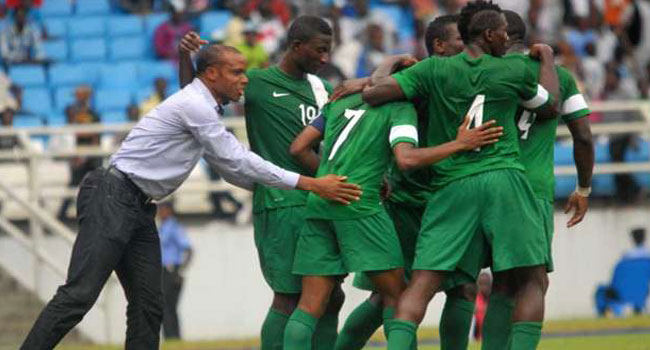 Nigeria's Super Eagles are set for Friday's clash against Swaziland in the qualifier for the 2018 FIFA World Cup in Russia.
The team was received by officials of Nigeria High Commission and the Swazi Football Association.
The match is scheduled for the 20,000 capacity Somhlolo National Stadium in Lombamba at 6pm Nigerian time.
Meanwhile Germain Koole of Benin Republic has been picked as the centre referee for the match.
Koole will be assisted by compatriots Bienvenu Dina, Sena Houedin and Gustave Eugene.
Mohamed Bahou from Morocco will be the referee assessor with Zambian, Joseph Nkole as Match Commissioner.