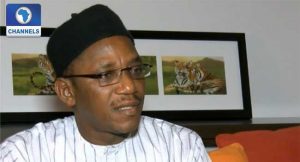 The Nigerian Government has amended the guidelines for the 2017 elections into National Sports Federations.
The new guidelines state that the tenure of presidents of national federations has been extended to 12 years as against the earlier proposed two terms of eight years.
Also, presidents of international sports bodies would not be eligible to contest for the presidency of the federations.
The amendment was disclosed at a meeting between the Minister of Youth and Sports Development, Solomon Dalung and the Nigeria Olympic Committee in Lagos.