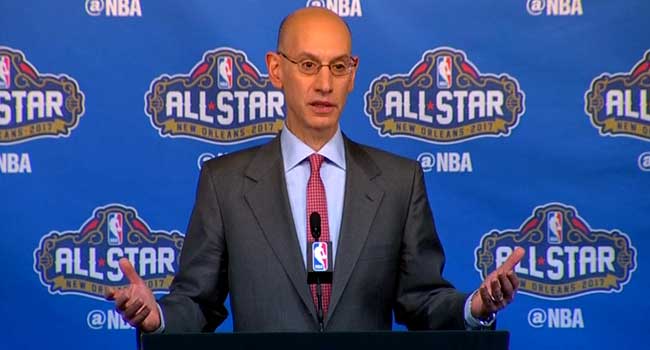 National Basketball Association (NBA) Commissioner, Adam Silver, has confirmed that the league would be playing an exhibition game next season in South Africa.
In its ongoing effort to tap new markets and develop more players, the NBA will bring African players; Bismack Biyombo of the Orlando Magic, Emmanuel Mudiay of the Denver nuggets and American, C.J. Mccollum of the Portland Trail Blazers to South Africa for the August 5 showcase in which team Africa will compete against team world.
DR Congo natives, Biyombo and Mudiay, would be playing for team Africa while McCollum will compete for team world.
Full rosters of players and coaches would be announced later.
China is the NBA's second biggest market after the United States and the league is looking for new countries to plant its flag, including non-traditional basketball markets like India and Africa.