80 Points Could Win Premier League – Wenger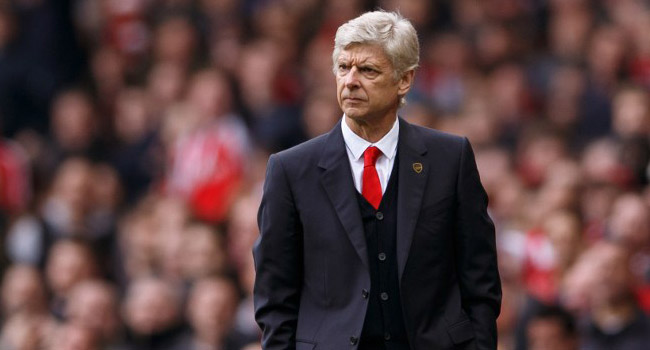 Arsène Wenger believes that 80 points could be enough to win the Premier League title this season.
Manchester United were the last team to win the league with just 80 points back in 2011, with Chelsea amassing 87 last season, but the Arsenal manager believes the race will be a lot closer this time around.
Only three points separate Leicester, Arsenal and Manchester City at the top of the table and Wenger stressed how important it is for the Gunners to take points off their main rivals this season, starting with Manchester City on Monday night.
"It looks to be very tight," he said. "We have played 16 games and the top team is on 35 points, so it means that the Premier League could be decided at around 80 points.
"If you look at the results it looks as though the consistency will be the main priority in this league because every week you are surprised by the results. We have really established a good run so for us it's important to continue that.
"It is a massive game (on Monday). When we play at home you want to win because we are ambitious and we feel we have the chance to come out in a strong position after Christmas.
"It will be a very tight game because if you look at the numbers since the start of the season, offensively and defensively the numbers are very close. Manchester City has huge individual potential with David Silva and Sergio Aguero coming back and so we will need a top, top-level team performance."
Arsenal's last meeting with Manuel Pellegrini's side saw them record an impressive 2-0 win at Etihad Stadium in January, and Wenger believes that victory will give his side confidence going into Monday's game.
"It was a needed step for our team," he said. "It was not enough, but it was the first step which was certainly vital to strengthen the belief of our team.
"When you have never done it, people can tell you 'you aren't good enough, you aren't good enough' but when you have done it, you know you can do it and that strengthens you. Of course it is important."