Ambode Signs 2016 Appropriation Bill Into Law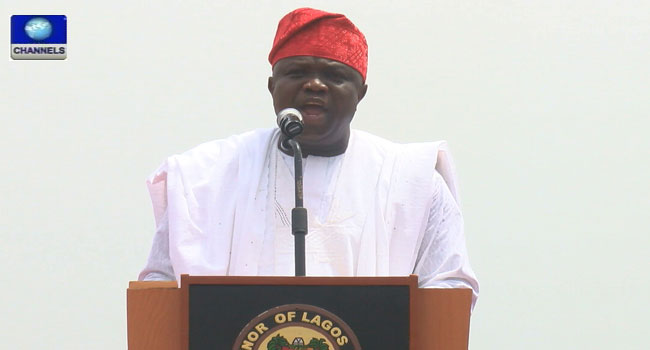 Lagos State Governor, Mr Akinwunmi Ambode, on Monday signed the 2016 Appropriation Bill of 662.6 billion Naira into law.
While signing the bill into law, the Governor promised that the budget would be faithfully implemented.
It was presented to him by Rotimi Olowo, Chairman, Lagos State House of Assembly Committee on Economic Planning and Budget.
Governor Ambode said that the 2016 budget would enable his administration to focus on present challenges of security, transport and traffic management, physical and social infrastructural development, as well as job creation.
The ceremony, which took place at the Banquet Hall of the State House in Ikeja, was witnessed by members of the State Executive Council, as well as members of the House of Assembly and lawmakers representing the state at the federal level.