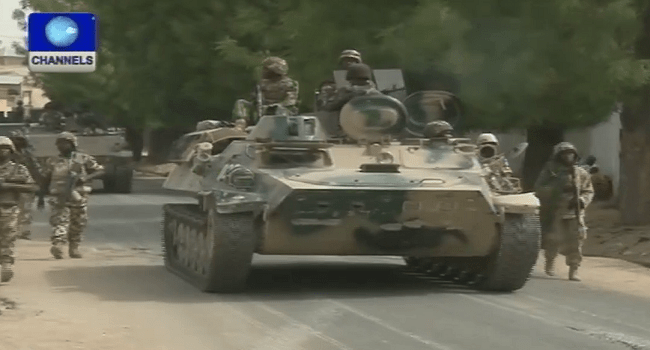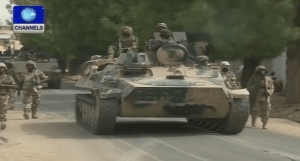 The Nigerian government will soon commence the reconstruction of security formations in the northeast destroyed by Boko Haram militants, a government official has said.
The plan is part of the reconstruction process of the northeast region that has seen over six years of insurgency that left over two million persons displaced.
After a tour of the region to get the extent of the damage by the insurgents, the Minister of Interior, Lieutenant General Abdulrahman Dambazau (rtd), told reporters that the reconstruction would create a conducive atmosphere for the officers and men of the services.
Lieutenant General Dambazau had, during his one day visit to the state, inspected the destroyed Damaturu Satellite Prison where 41 inmates were freed by the insurgents in 2013 as well as self-established camp at Kukareta which is currently housing displaced persons from Yobe and neighbouring Borno state.
The visit, according to the Minister, "is in response to request by the Minister of Defence to deploy paramilitary security force so as to establish civil authority in the areas liberated by security forces in the ongoing war against insurgency.
The Minister said that after his team's report had been looked into, a better decision would be taken on the resettlement of the Internally Displaced Persons (IDPs) under a well thought out security arrangement that would give the civil population the needed protection.
He lauded the state government's massive support to the IDPs and security operatives in the fight against Boko Haram insurgency and hoped it would continue up to the full restoration of peace in the area.
The Minister was accompanied by the Inspector General of Police Solomon Arase, the Controller General of Prisons and immigration as well as the Commander General of the Nigeria Civil Defence Corps among other top officials of the ministry of interior.