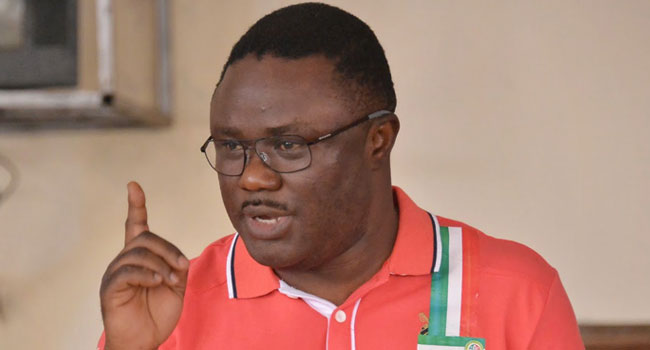 The Republic of Ireland has indicated its preparedness to partner Nigeria, using Cross River State as the pilot state, to ensure it attains socio-economic and infrastructural development.
Irish Ambassador to Nigeria, Mr Sean Hoy, disclosed this while on a courtesy call to the Governor of Cross River State, Ben Ayade.
The Irish government believes this will help address the problem of youth restiveness in the Niger Delta region.
The Ambassador said that  his team are in Calabar to draw a framework of development that involves the state and Federal Government, in a bid to find the way forward in their respective developmental strives, as well as help curb restiveness in the Niger Delta region.
Mr Hoy who also announced the establishment of a development centre in Calabar as part of the initiative, said he had visited Bayelsa and Rivers States before choosing Calabar as the choice location.
Governor Ayade revealed that it is critical to address the restiveness that has characterised the Niger Delta region, saying no development can take place where crisis and tension exist.
He maintained that the crisis and challenges of Niger Delta are unpardonable and no matter how much one has given to a man, liberty is better than slavery.
The Governor also pointed out that the people of the area yearn for redemption, which comes from a philosophical change of attitude, re-orientation and restructuring of issues to ensure equity and fair play.
Ayade further went to commend the Irish government on the choice of Calabar for the development centre, which it intends to run in partnership with the Savannah Centre.