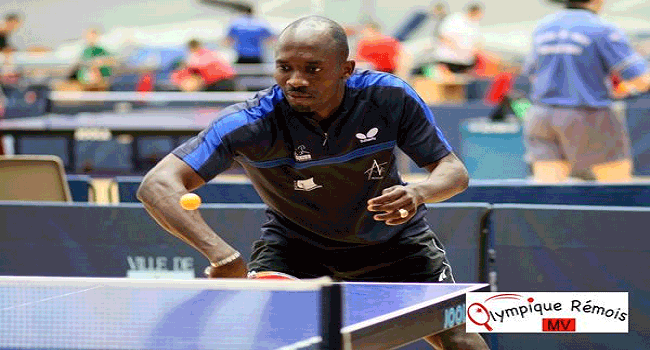 Africa's most decorated table tennis player, Nigeria's Segun Toriola, has become the first athlete in the continent to qualify for his seventh appearance at the Olympic Games.
The former African champion secured his place at the ITTF Africa Olympics Qualification Tournament in Khartoum, Sudan following his victory 4-0 over Togo's Mawussi Agbetoglo in the final qualification stage.
Toriola made his debut at the 1992 Barcelona Olympics in Spain and since then he has been participating at the Olympics and his presence at the Rio 2016 Olympic Games makes the first athlete in Africa to play at the multi-sports.
Also he holds the record as the most successful African table tennis player at the Olympics when he made it to the fourth round of the men's singles at the 2008 Beijing Olympics in China.
Individually, Toriola has won more 20 gold medals for Nigeria at international competitions which include African and Commonwealth Games, as well as series of continental championships.
From four consecutive editions of the Africa Games, Toriola dominated the men's singles event claiming gold medals at Harare 1995, Johannesburg 1999, Abuja 2003 and Algiers 2007 being the first athlete to achieve such feat.
An elated Toriola said: "I am very happy and so excited because I never believe I could be playing in my seventh Olympics of my career. I am happy that I made history as the first African to achieve this feat. It was a bit difficult for me because I played under a lot of pressure. I knew it was going to be easy because I was the favourite before the competition, but I was cautions as most of the players wanted to beat me. I ensured I was not too confident in all my matches and I played with a lot of caution. I am glad that I made it and I hope to now focus on the preparation which is vital to me as well.
Toriola now joins table tennis legends Jean-Michel Saive of Belgium, Jorgen Persson from Sweden & Zoran Primorac of Croatia in an elite group of players who have played at seven Olympic Games.