Wenger Hails Barcelona's Exceptional Team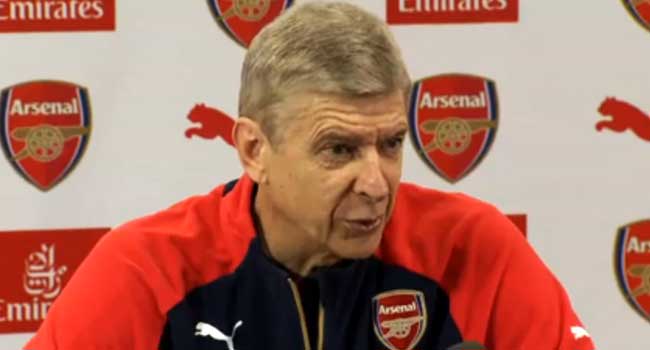 Arsenal manager, Arsene Wenger, has hailed 'exceptional' Barcelona and compared their play to art after the Gunners were knocked out of the UEFA Champions League at the Nou Camp.
The Spanish side clinched a 3-1 win to progress to the quarter-finals with 5-1 on aggregate on Wednesday night.
Wenger, who was pleased with his side's overall performance, insisted that Arsenal had Luis Enrique's side worried at 1-1.
"It was a team performance and the quality was good. I'm disappointed with the result but we played against a team with the best strikers I have seen play together," Wenger said on Arsenal's website.
He said that the La Liga giants were exceptional, stressing that they could make chances from nothing.
However, Wenger said that Arsenal could not take their chances to find a second goal that would put them in a strong position.
"After they scored and it was 2-1, our belief was less than when it was 1-1. We had chances and Barcelona was exceptional.