Djokovic Proceeds To Miami Open Semi-Final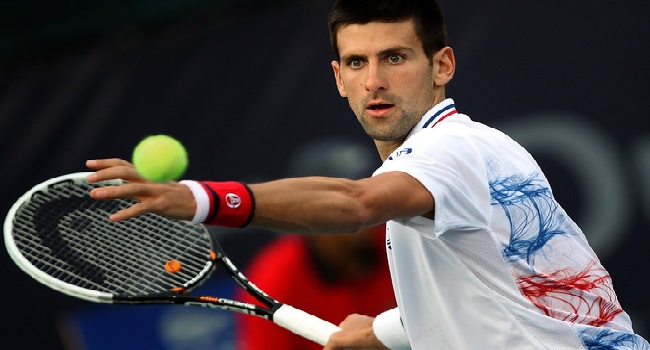 World's number one tennis player, Novak Djokovic, has progressed to the semi-finals of the Miami Open in Florida after defeating Tomas Berdych.
Djokovic rolled into the semi-final phase of the competition with a 6-3 6-3 romp over Berdych as he continued his pursuit of a fifth title in six years on key Biscayne.
Berdych was coming off a marathon win against Richard Gasquet on Tuesday and did not have enough left to challenge Djokovic.
He won just six of his 23 second service points and was broken four times.
Djokovic has now recorded 26 victories with just one defeat this year.
He had beaten powerful Austrian Dominic Thiem 6-3 6-4 to advance to the quarter-finals at the Miami Open.