Jerusalem Bus Blast Leaves 16 Wounded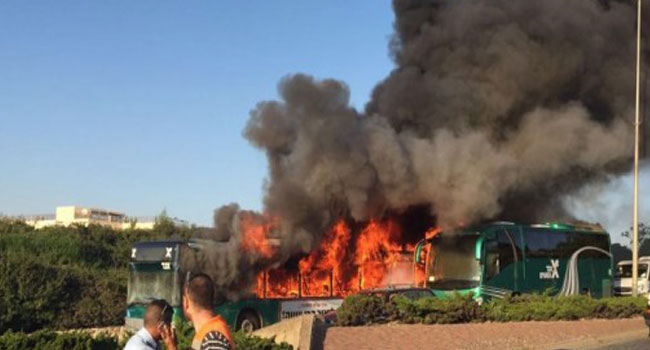 An explosion tore through a bus in Jerusalem on Monday and set a second bus on fire, wounding at least 16 people.
A spokeswoman for the Israeli mayor in Jerusalem, Nir Barkat, said the explosion was a bomb detonation.
Israeli media said a man who was seriously injured and not carrying any identification papers was under investigation on suspicion he was responsible.
Suicide bombings on Israeli buses were a hallmark of the Palestinian revolt of 2000-2005 but have been rare since.
A bomb left by an Israeli Arab aboard a Tel Aviv bus during the 2012 Gaza war caused injuries but no deaths.
The BBC quoted the Police as saying that they were looking at the possibility that a technical malfunction caused the fire in Derech Hebron, an area in southwest Jerusalem close to the boundary with the Israeli-occupied West Bank.
But the the spokeswoman, Brachie Sprung, told Reuters "it was small, but it was definitely a bomb".