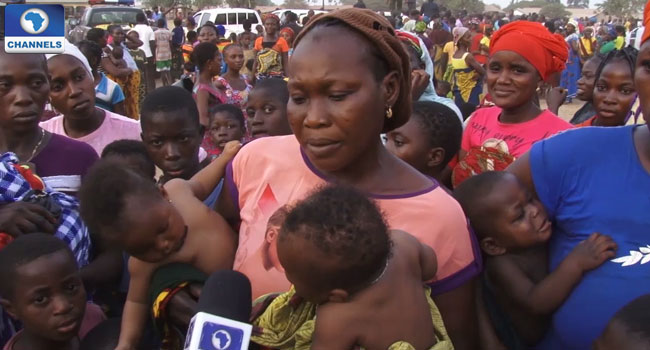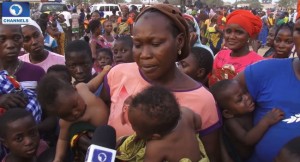 The Chief of Defence Staff, General Gabriel Olonisakin, has pledge to rebuild destroyed public utilities in Agatu and other local government areas affected by the herdsmen attacks in Benue State.
General Olonisakin made the pledge in Agatu while on a fact finding visit to communities and other local government areas like Buruku and Tarka where many lives were lost in the wake of the herdsmen attacks.
Represented by Major General Edward Nze and a crack military team, the Chief of Defence Staff (CDS) promised more deployment of both the Navy and Air Force to support the troops on ground to enable the locals take statistics of their losses.
The military team deployed by the CDS to investigate the three months long attacks on Benue communities at a meeting with the Deputy Governor of the State, Benson Abounu.
Mr Abounu, who did not hold back details of the attacks by the herdsmen, called on the Federal Government to tackle the security threat he described as worse than Boko Haram.
The CDS team visited Tarka and Buruku Local Government Areas in company of some government officials where 10 persons have so far been killed.
The Council Chairman, Gowin Iorsue, who received the team, also spoke on the attacks.
When the team arrived Agatu to investigate the herdsmen atrocities, they were confronted with rear humanitarian crisis, ruin and total despair.
The team leader, Major General  Nze, promised that the crisis would end and also pledged to ensure that the Federal Government included rehabilitation of the affected Benue communities, after meeting with the leadership of Agatu communities.
The CDS team is expected to submit a report of its finding on the herdsmen attacks on local farmers in Benue State, but survivors and victims left behind to face the harsh reality, need urgent help to move on with their lives.