19-Year-Old Apprehended For Possessing Firearms In Taraba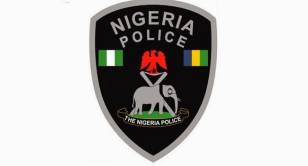 The Taraba State Police Command, has apprehended a 19-year-old suspect in possession of ammunition and dangerous weapons.
Police Commissioner in the state, Shaba Alkali, while briefing journalists in his office stated that a special squad involved in mopping up of firearms in the state arrested the suspect.
He said that suspects involved in several crimes ranging from armed robbery, kidnapping, cattle rustling as well as unlawful possession of firearms were also arrested.
The Police Commissioner, speaking on the command's achievement in fighting crime explained that suspects currently in Police custody for various offences would be charged to court..
He said that the success rate of crime fighting in the state has increased following the introduction of the special squad in collaboration with the vigilante group and the public.
He went ahead to read the riot act to criminal elements still operating in the state.
He said further that maintaining the tempo in ridding the state of criminal elements requires the combined efforts of security agents and the public.